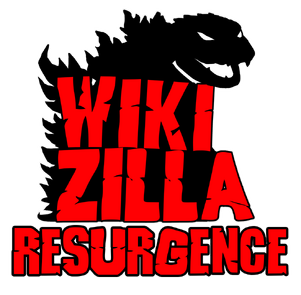 Wikizilla: Resurgence is a comic sequel to Wikizilla: Rulers of Wiki and The Boy Who Cried Godzilla Adventures, created by real people in the real world. Their first comic was Wikizilla: Rulers of Wiki, it ended up being really sucessful. After Wikizilla: Rulers of Wiki got to an end, they created a sequel to it, and that sequel is this comic, Wikizilla: Resurgence!
Wikia came back with a much stronger army, and the defeated villains are back. With many threats in this galaxy, the Rulers of Wiki have to do something!

CHARACTERS
Edit
Rulers of WikiEdit
Other HeroesEdit
TBA
TBA
TBA
See Also
Edit
Ad blocker interference detected!
Wikia is a free-to-use site that makes money from advertising. We have a modified experience for viewers using ad blockers

Wikia is not accessible if you've made further modifications. Remove the custom ad blocker rule(s) and the page will load as expected.